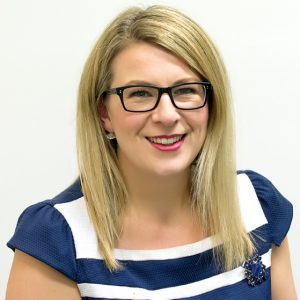 Denise O'Reilly
Principal Lawyer
Denise is passionate about working with growing businesses to manage their workforce and the associated risks so they can focus on achieving their commercial goals. Denise believes that fundamental to the success of any business is the ability to use employment arrangements to maximise productivity, flexibility and ultimately profitability, from the shop floor to board level.
Denise has approaching 14 years' experience advising businesses about workplace issues – ranging from large corporates during her time with Freehills (now Herbert Smith Freehills), and small to medium sized businesses since relocating to the Gold Coast.  Denise particularly enjoys being able to bring to small to medium businesses the opportunities and solutions for employers often only utilised by large corporates.
Denise has particular expertise in general employment law, industrial relations and equal opportunity law.  Denise regularly assists small to medium businesses in setting up employment arrangements that minimise risk to the business and maximum flexibility and productivity for the business.
Denise is originally from country Tasmania, having grown up in a big family on a small farm in the Tamar Valley (you can see the scar on her neck if you look closely…).  She is now a Mum of two rowdy young boys, a lover of wine, food, travel and politics.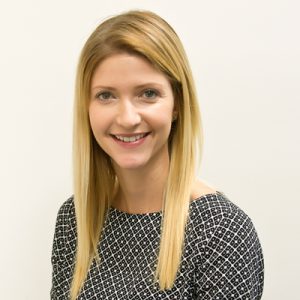 Jessica Haddley
Associate
Jessica enjoys getting to know her clients and how their businesses operate so she can identify the key areas where they require advice or support. Having managed a small business herself, she is able to tailor her advice and solutions so that they meet her clients' specific needs.
Jessica holds a Bachelor of Arts (Hons) from the University of Queensland and a Bachelor of Laws (Hons) from Queensland University of Technology. She also received the University Medal for Law from Queensland University of Technology in 2007.
Before, moving to the Gold Coast and joining the O'Reilly Workplace Law team, Jessica completed a graduate lawyer program at a large Brisbane firm where she was an Associate practising exclusively in employment law.
Jessica acts for employers on a varied range of matters, but has a particular interest in practising preventative employment law, as that is where the greatest value often lies for her clients.  She assists employers to understand and meet their obligations regarding minimum pay and conditions for their workers. She is experienced at advising businesses on "best practice" processes for managing poor performers and misconduct in the workplace. She also sees great value in helping her clients to implement workplace policies and procedures that are specifically tailored to their business needs. In this way Jessica assists businesses to minimise costly claims, such as those relating to unpaid wages and unfair dismissal.
Jessica loves to spend her weekends at the beach with her family, hitting the shops for some retail therapy and tracking down the latest café or restaurant on the Coast.
When she was a child Jessica wanted to be a cleaning lady when she grew up. As a mother of three small children, let's consider that her other job!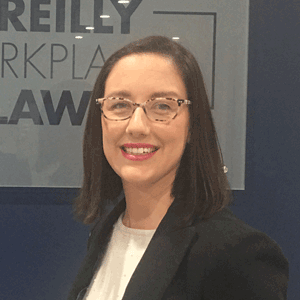 Sarah Moran
Senior Lawyer
Sarah is an organised and diligent employment lawyer with a down to earth focus on her client's needs. She is interested in working out how individual client's businesses operate, and how their employment decisions and structures can provide positive commercial outcomes.
Sarah has over 11 years' experience working as both a private practise and as in-house lawyer. She has worked in Brisbane in both mid and top tier law firms. Her varied in-house experience in both Queensland and New South Wales has included working for ASX-listed companies, government bodies and not-for-profits across the mining, electricity, tertiary education, aged care and disability care sectors.  She holds a Bachelor of Commerce and a Bachelor of Law from the University of Queensland and a Masters of Law from the Queensland University of Technology.
Sarah has broad commercial experience advising in all areas of employment law. Her experience includes employee entitlements, enterprise agreements, redundancy, unfair dismissal, discrimination, confidential information, privacy and post-employment restraints.
Sarah is not a hippy, but she does live in the rolling hills of the beautiful NSW northern rivers.  She loves that she can have the best of both worlds – a challenging professional career while raising her young family in a small regional community.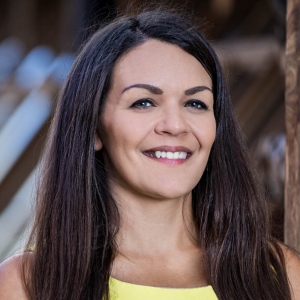 Gemma Abbey
Senior Lawyer
Gemma's main focus as an employment lawyer is achieving good commercial outcomes for her clients. She seeks to obtain a deeper level of understanding of how each business is structured and operates so that she can provide the best advice to suit the individual needs of her clients.
Gemma has over 9 years' post admission experience working in private practice. Originally from Scotland, she worked in the UK for a number of years before making the move to Sydney where she worked for both mid and top tier law firms. Her varied experience in both Queensland and New South Wales has included providing legal advice to an extensive range of clients from large scale corporations to individuals. She holds a Bachelor of Laws with Honors from the University of Aberdeen in Scotland and attended Sydney University to obtain admission in NSW.
Gemma has broad commercial and litigation experience. Her experience includes running high value matters in the Supreme Courts of NSW and QLD and providing advice across a broad range of employment law including employment contracts, employee entitlements, unfair dismissal, discrimination, confidential information, privacy and post-employment restraints.
Gemma enjoys a real, and at times very sandy, work life balance on the Gold Coast. Living just a short walk from beautiful Burleigh beach with her young family, she feels extremely lucky that she is able to continue to pursue a rewarding professional career in such an idyllic setting.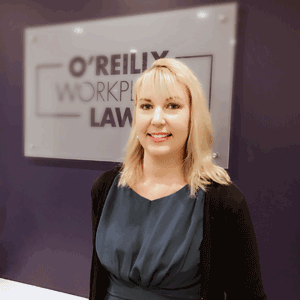 Fiona Hawkins
Legal Secretary
Fiona enjoys working in a legal environment where every day is different. Fiona has an extensive knowledge of legal proceedings and documentation, and has many years of experience as a legal secretary. She is ready to assist with any of your enquiries or make an appointment for you to see one of our friendly team.
Fiona has worked for the Law Society of New South Wales, Conway Maccallum Lawyers and Matthews Folbigg Lawyers. Her skills span many areas of law including family law, wills and estates, personal injury law and employment law.
Fiona and her family have recently moved to the Gold Coast from Sydney and so most weekends you'll find her exploring new places or planning new adventures!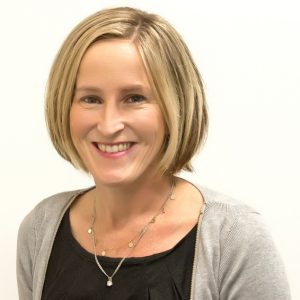 Kasey White
Practice Manager/Paralegal
Kasey our Practice Manager/Paralegal is passionate about customer service, she is friendly, positive and approachable and ready to help you with any questions you may have by phone or email and looks forward to meeting you when you visit the office.
Kasey has worked for over 15 years in large international law firms in Brisbane, Adelaide, London and the Gold Coast and she has a wealth of administrative experience to draw on to assist you.
Focused on managing the team's time, Kasey understands that you are also busy.  She is ready to quickly solve any issues that you have and will ensure that you are followed up by the team as soon as possible.
Kasey loves to travel and adventure is her middle name! You can find her swimming with whale sharks, diving with manta rays, snorkelling, sky diving or climbing to the top of Mt Warning. When she is not on a thrill seeking adventure she is having fun building sandcastles at the beach with her young family.