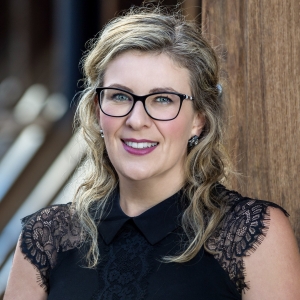 Denise O'Reilly
Principal Lawyer
Denise has 16 years' experience advising businesses about workplace issues – ranging from large corporates during her time with Freehills (now Herbert Smith Freehills), to smaller sized businesses after first relocating to the Gold Coast, and now with a broad range of her own clients from start-ups to listed companies.
She believes this experience has helped her and her team hone their communication skills irrespective of whether they are speaking with people from big or small organisations. She enjoys being able to offer the premium opportunities and solutions often only utilised by larger corporates with big wallets.
Denise has particular expertise in industrial relations, employment related litigation including general protections claims and admits to being 'borderline obsessional about industrial relations': "I devour articles relating to developments in the law and use that to constantly keep my clients up to sped with what's happening out there'.
She enjoys working collaboratively with her clients and her work is very much relationship-driven rather than transactional. Denise: "There is a strong focus on educating our clients as we go through the process of working together. This means that as they learn through the process they need us less and become more confident and comfortable dealing with employment issues because of that increased knowledge."
Denise is originally from country Tasmania, having grown up in a big family on a small farm in the Tamar Valley (you can see the scar on her neck if you look closely…).  She is now a Mum of two rowdy young boys, a lover of wine, food, travel and politics.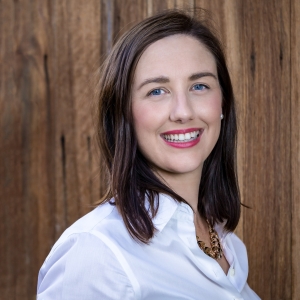 Sarah Moran
Senior Lawyer
Sarah is an organised and diligent employment lawyer with a down to earth focus on her client's needs. She is interested in working out how individual client's businesses operate, and how their employment decisions and structures can provide positive commercial outcomes.
Sarah has over 11 years' experience working as both a private practise and as in-house lawyer. She has worked in Brisbane in both mid and top tier law firms. Her varied in-house experience in both Queensland and New South Wales has included working for ASX-listed companies, government bodies and not-for-profits across the mining, electricity, tertiary education, aged care and disability care sectors.  She holds a Bachelor of Commerce and a Bachelor of Law from the University of Queensland and a Masters of Law from the Queensland University of Technology.
Sarah has broad commercial experience advising in all areas of employment law. Her experience includes employee entitlements, enterprise agreements, redundancy, unfair dismissal, discrimination, confidential information, privacy and post-employment restraints.
Sarah is not a hippy, but she does live in the rolling hills of the beautiful NSW northern rivers.  She loves that she can have the best of both worlds – a challenging professional career while raising her young family in a small regional community.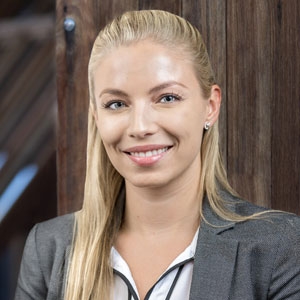 Annalise Thompson
Lawyer
Annalise is a dedicated employment lawyer who has worked exclusively in this area of law since her admission to practice in 2015. Annalise is committed to assisting businesses in spotting and managing potential risks and ultimately achieving their commercial objectives.
Annalise has previously worked for a specialist employment law firm in Melbourne where she gained significant experience in dismissal-related litigation. She has represented clients in a range of different matters before the Fair Work Commission, including unfair dismissal and general protections claims and many Federal Court and Federal Circuit Court proceedings. Annalise's experience also includes negotiating amicable employment separation agreements and providing general advice regarding employee entitlements, compliance with modern awards or enterprise agreements, and post-employment restraints.
Having recently moved from Melbourne to the Gold Coast, Annalise can often be found frolicking at the beach on the weekends, making the most of the gorgeous weather we have here.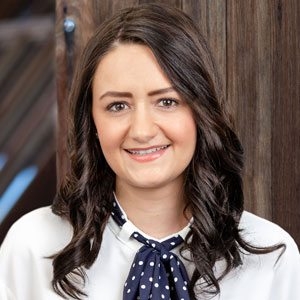 Jessica Daniels
Lawyer
Jessica's passion for law stems from her desire to help those around her. She does this by coming up with creative solutions to help her client's both proactively and reactively. She has a no fuss attitude and communicates with simple English. She wants her clients to feel at ease and aims to create friendly working relationships.
Before working at O'Reilly Workplace Law, Jessica worked in litigation for 3 years in boutique and mid-tier firms on the Gold Coast and in Brisbane. Jessica has also worked for an array of businesses in industries such as franchising and events. She holds a Bachelor of Business from Griffith University and a Juris Doctor of Law from Bond University. Her broad experience allows her to understand and relate to business owners.
Jessica's legal expertise is in employment law and litigation which is a broad area of practice and includes debt disputes, insolvency, bankruptcy, employment disputes, property disputes and more. She is keen to specialise in Employment Law and get down to the nitty gritty!
Jessica has a husband and two cats – but claims she is not a 'crazy cat lady'. In her private time, she enjoys walks in the hinterland, exploring new places and did we mention cats?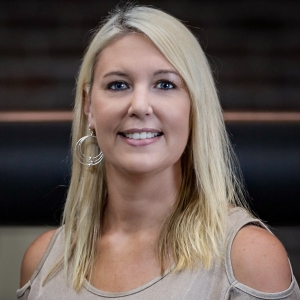 Fiona Hawkins
Legal Secretary
Fiona enjoys working in a legal environment where every day is different. Fiona has an extensive knowledge of legal proceedings and documentation, and has many years of experience as a legal secretary. She is ready to assist with any of your enquiries or make an appointment for you to see one of our friendly team.
Fiona has worked for the Law Society of New South Wales, Conway Maccallum Lawyers and Matthews Folbigg Lawyers. Her skills span many areas of law including family law, wills and estates, personal injury law and employment law.
Fiona and her family have recently moved to the Gold Coast from Sydney and so most weekends you'll find her exploring new places or planning new adventures!